Reviews of Bangalore Apartments & Villas, New Launch & Pre Launch Offers, Builder Reviews, Feedback from Buyers, Group Buying, Property Q&A and Much More...
Homz N Space is an online property advisory, project marketing, consulting and discussion forum that is all about sharing information on Bangalore Real Estate Market. It was created by a group of Real Estate professionals whose main aim was to put forward an online platform to meet the expectations of the people in their need for clarity and simplification of Real Estate experience and dealings.
Homz N Space is open to guests and registered members. However subscription to the forum helps to get alerts on reviews, shared experiences, clear real estate uncertainties, do a comprehensive search, use private messaging system to communicate with other members and much more!
Our FREE Service will help you buy your Dream Property in Bangalore in 3 easy Steps
1
Search from our Properties Review
Homz N Space brings you unbiased comprehensive reviews of exclusive Bangalore properties. Our reviews provide in-depth property coverage on location, builder, unique selling points of projects, layout plans, floor plans, pricing, specification, amenities and much more.
2
Consult o
n Property of your choice
Homz N Space specializes in Bangalore property domain exclusively. This provides us the ability to invaluable buying inputs on the basis of your requirements. We will help you shortlist the properties that suits your needs and requirements and guide to the best property.
3
Book y
our Dream Property
We will help you to connect with the builders in Bangalore. Our excellent relationship with the developers gives us the opportunity to negotiate best deals for you. We will ensure a convenient and hassle free transaction by guiding you through the complete booking, home loan & allotment process.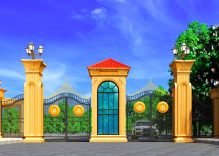 Dhammanagi Florence Dhammanagi Florence Details Surrounded by the magnificence of mother nature, Dhammanagi Florence is a fine example of the perfect marriage between modern living and a natural setting. Set amidst a classical backdrop, filled with plush tree lined passages and rustic streetlamp the...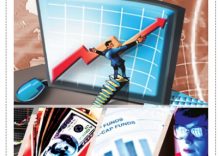 MONEY MATTERS – Keep your credit score high always A good credit score helps you get a home loan easily as it indicates your repayment capacity There were two friends Ajay and Vijay. Both worked in the same company, in the same department and...